After a fun and successful reunion set at the 2022 Mountville Folk Festival, Andrew and Beyond Borders bandmates Les Thompson, Lisa Taylor and Stephanie Thompson are getting ready for their first full concert together in over three years. Cabin Studios has been alive with the sound of four voices in harmony again as they rehearse a mostly acoustic set for their concert in Winchester VA, Sunday November 13th. Among the great news is that everyone is healthy and sounding peak, Les is playing banjo pain-free for the first time in a long time, and as they have been rehearsing for the show, they have also laid down some basic tracks for "Hey Alligator" and "Til the Well Runs Dry."
That recording is planned to continue through the winter, at last capturing the album's worth of songs they created together from 2012 to 2018. House engineer Dustin Delage is again at the recording desk, and while no release date is planned for a while, there is talk of livestreaming a show from the studio sometime this winter as the songs round into form. 
That's a lot of energy and excitement that we are thrilled about indeed! If you live in the tri-state region of VA, MD and WV's eastern Panhandle, we hope you'll come cheer them on as part of the Godfrey Miller Center's fall concert series, Sun. November 13th at 4pm, at Grace Evangelical Lutheran Church at 26 W. Boscawen St. in Winchester, just a few steps from the many restaurants on the Walking Mall. Tickets are available at the door only - come early to get a good seat for a great show!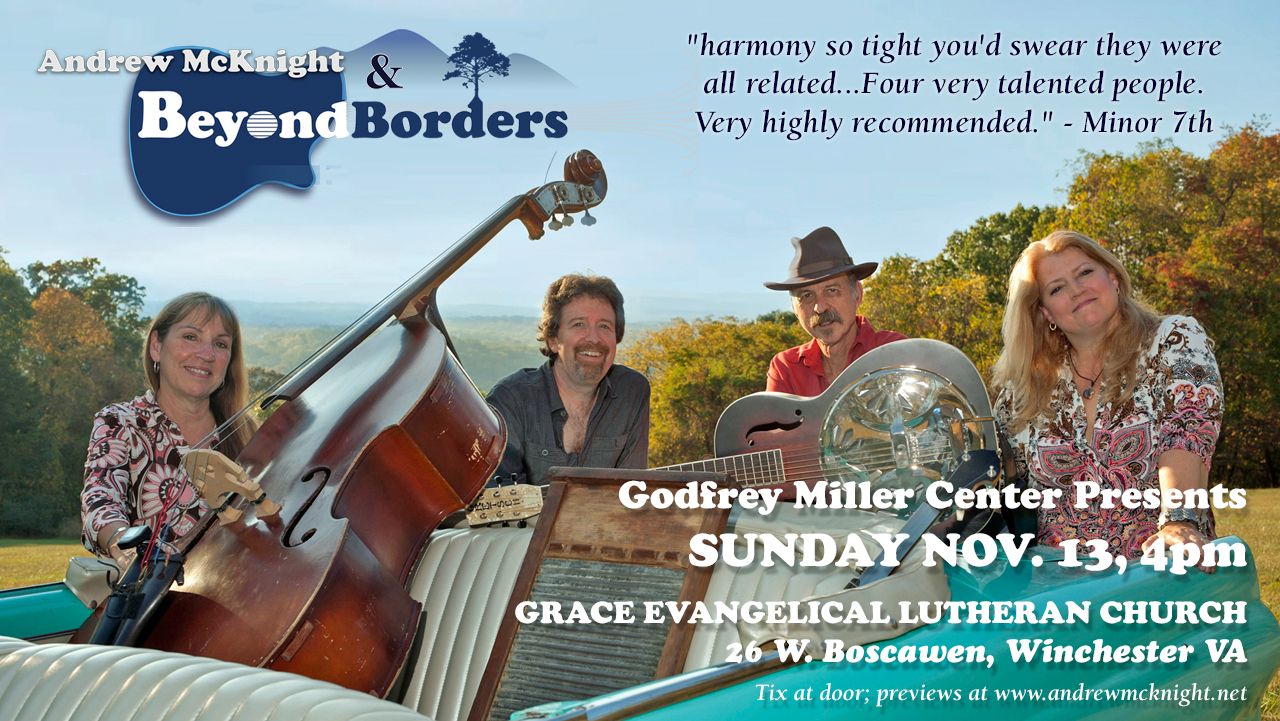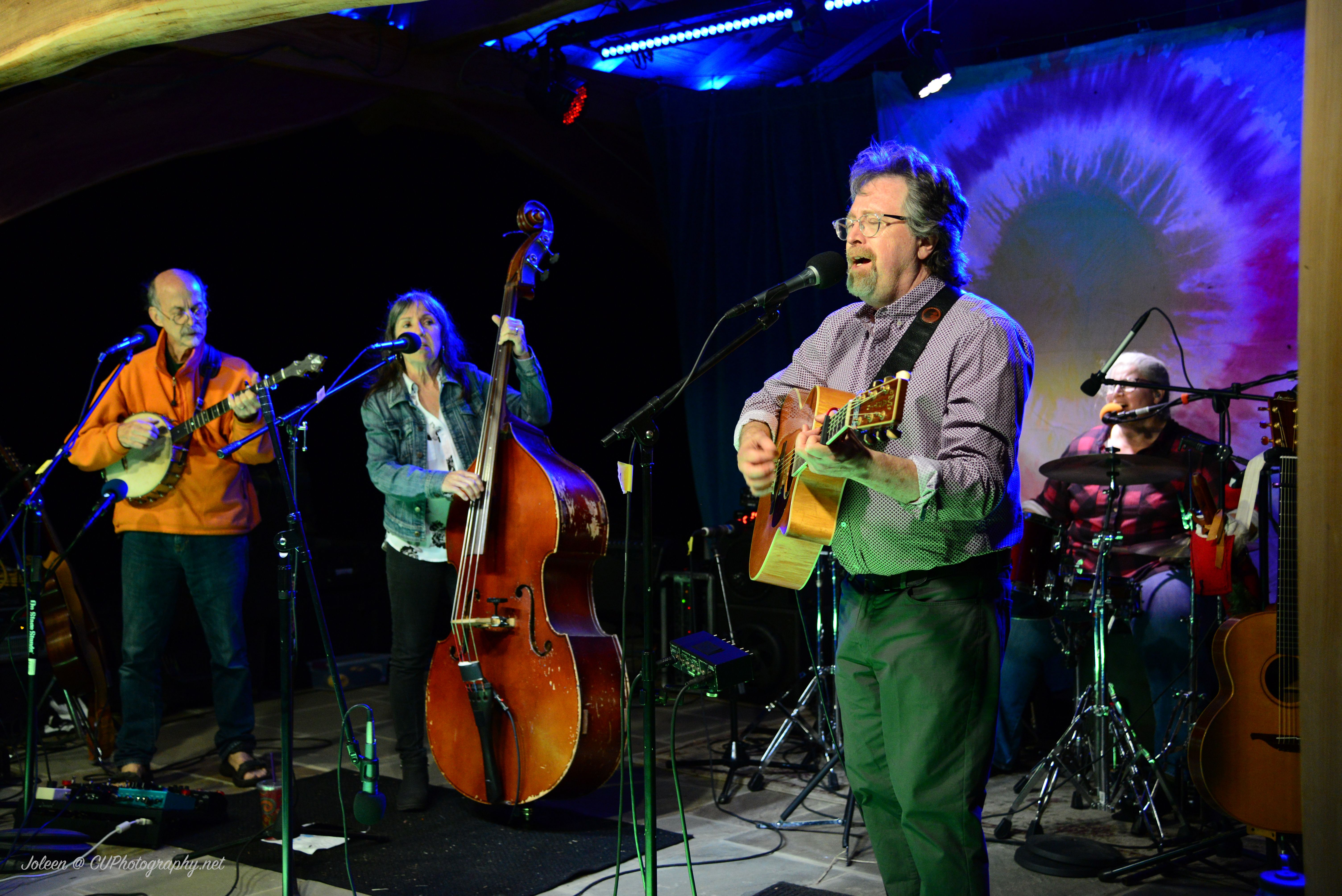 The Reunion Set at the 2022 Mountville Folk Festival, Aldie VA. Photo © Joleen Byrd, CU Photography.