One of my best and dearest friends Matt Bouley passed away nearly 20 years ago. Matt and I did our first show together when we were 12, the beginning of a long, deep and dear musical bond that ran right up through him coming to Virginia to drum on my first solo CD Traveler in 1995. The linchpin of that bond was the three years in the mid-80s we spent together in Nor'easter, creating our own intricate hard rock songs and playing them for lots of friends at wild parties. In 1989, two years after the band broke up, Matt, singer Chris Gursky and I went in our friend Pat Mills' basement studio and recorded our songs so they might be preserved. 
Here in 2022, thanks to the Herculean efforts and technical wizardry of my friend and engineer Dustin Delage, that Calm Before the Storm album is now available to the world in digital and limited edition CD. That is an awesome, remarkable and still unbelievable fact - Matt's crowning musical legacy is permanently preserved. 
But what matters even more to me is that yesterday I was able to hand-deliver that legacy to his mom, and to his son Alex. Until this day, I have never been able to think about that Nor'easter music without some sense of incompleteness and regret. At long last, his legacy is preserved, and one of his best friends can finally rest easy. I hope that you will sample it and enjoy it for yourself with the player embedded below - but knowing that you can do so anytime you like gives me immense relief, and satisfaction. 
It's been a long journey, and it ends in gratitude. I miss you my old friend, and I always will.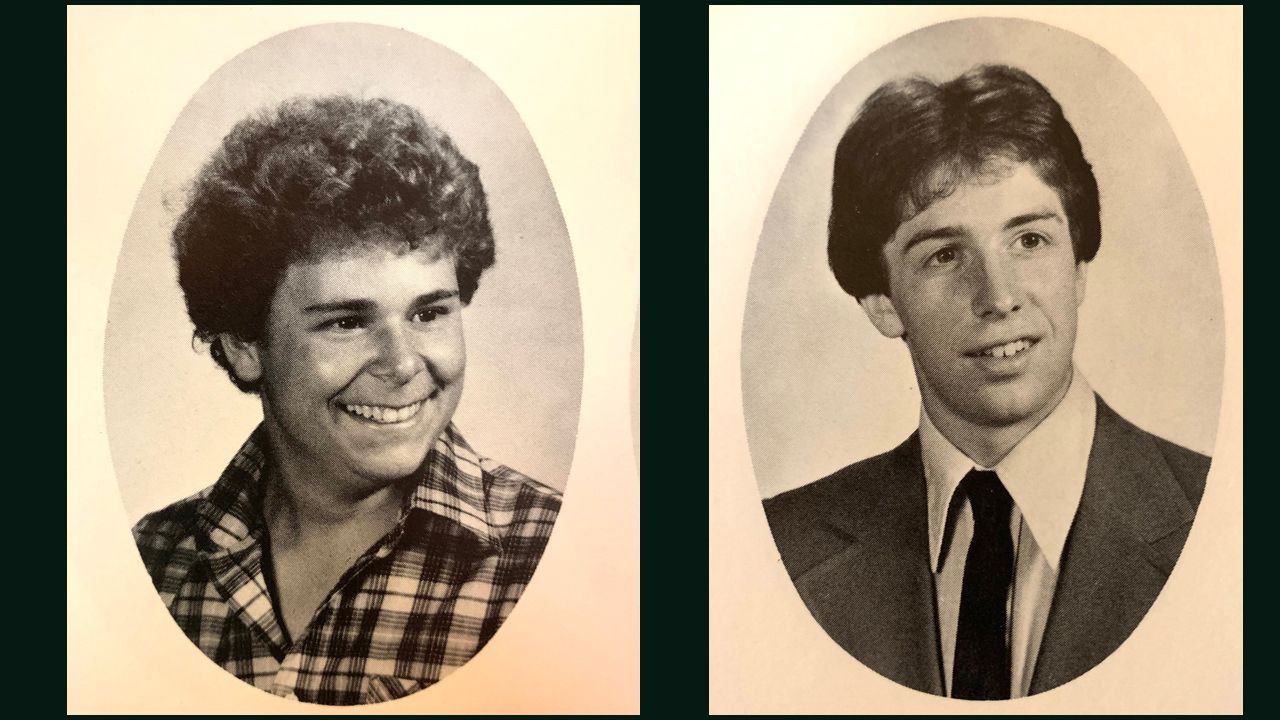 High school classmates Matt Bouley and Andrew McKnight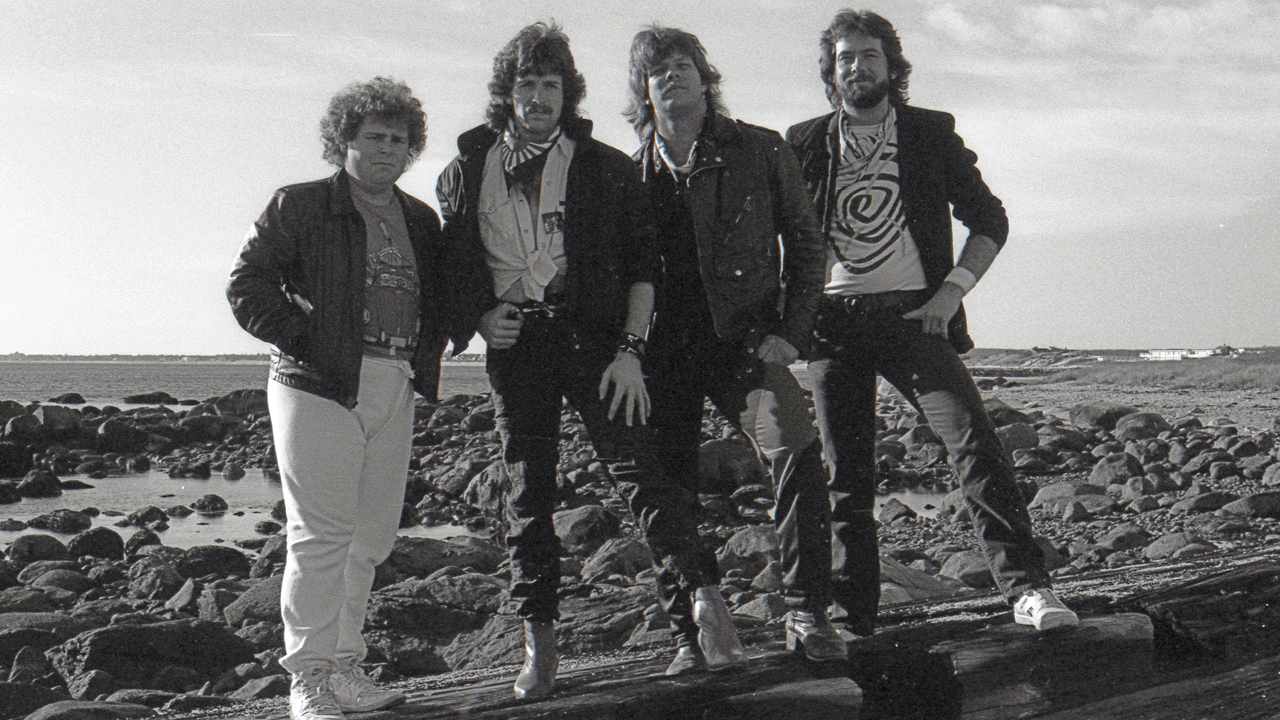 Just a few short years later with Nor'easter (photo Laurie McKnight).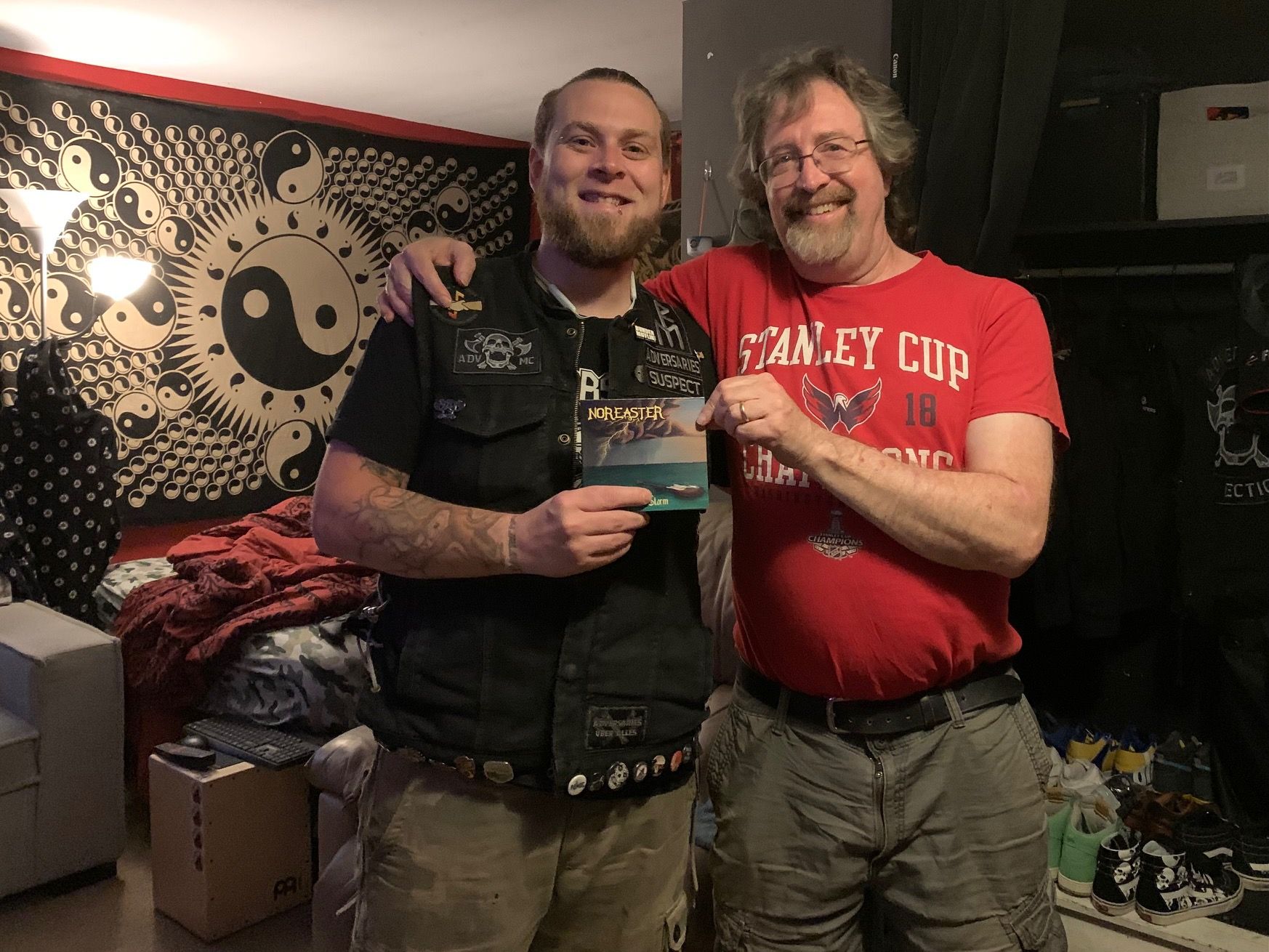 Hand delivering the Nor'easter CD to Matt's son and fellow drummer Alex.