Andrew's long time friend and Beyond Borders bandmate Les Thompson was part of a very special celebration of his role in music history this past weekend, as the Country Music Hall of Fame in Nashville hosted the founding members of the Nitty Gritty Dirt Band and friends for two nights commemorating the 50th anniversary of their legendary Will The Circle Be Unbroken album. In the spirit of the original sessions, the celebration concerts included some of Nashville's finest including Shawn Camp, Carlene Carter, Charlie Cushman, Jerry Douglas, Stuart Duncan, Jaime Hanna, Trey Hensley, Ross Holmes, Mike Bub, and many more.
Released in late 1972, the 3-disc set featured the band with country music legends like Doc Watson, Mother Maybelle Carter, Roy Acuff, Earl Scruggs and Merle Travis. In addition to two Grammy awards and platinum record status, the album remains highly regarded as one of the top 10 route music albums of all time. Les played mandolin on every cut. The celebration has been going on all year, including earning NGDB the International Bluegrass Music Association's Distinguished Achievement Award back in September. 
It is wonderful to see the Circle legacy celebrated as the music remains vibrant right through the latest generation of bluegrass and country musicians.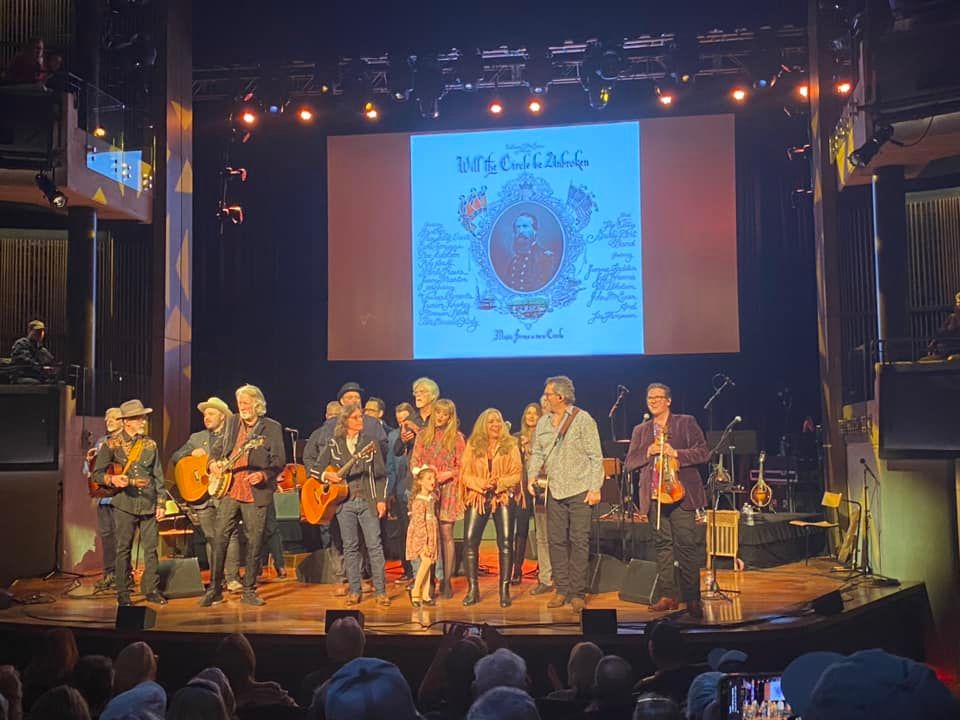 Photo © Nathan McEuen.